Key Factors to Consider When Installing Carpeting in Schools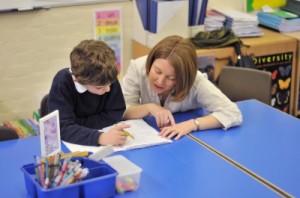 School Boards and Trustees frequently have to consider installing carpets in schools and classrooms or other areas within the school such as reception areas. This is not just for a better presentation of the classes but also creates a healthier and more productive learning environment. Good carpeting will make the room feel warm, reduce slips, and making the place more inviting during the cold and wet days. It also contributes to more concentrated learning as noise reverberation is significantly reduced.
Selecting the Right Carpeting
Colour is one factor that has a big influence when selecting carpets for schools. The choice of colour will depend on a number of factors including the teaching environment. Bright colours will always liven up the room, but they may be hard to maintain if the room has a heavy traffic producing dirt which will show up on the lighter colour. An option is to have a brightly coloured floor covering that also has dark patterns so that can aid to hide the stains or marks from the heavy foot traffic. The patterns can be simple designs or even the school logo.
Parts of the school such as the locker rooms or entrance ways experience very heavy traffic; stain resistant carpeting is the best choice for such areas. Carpeting come in different formats from traditional broadloom rolls of carpet to more modern carpet tiles squares. Both of these types can be found in a variety of materials in different thicknesses, durability, and various resistance treatments.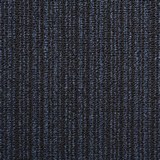 Other areas are more likely to be subjected to spillages such as eating areas. These need to have stain and moisture resistant treatments.
You must also take into account the Ministry of Educations requirements for fire safety materials.
Costs and Upkeep
Cost of the carpeting is possibly the most important factor that will determine the type of carpets the school will get. The school boards will look at costs in respect to other important aspects such as quality and durability. The best choice is carpets that can last over 10 years taking into account the wear and tear associated with general cleaning and maintenance. Janitors will be at hand to do most this work. But it is also advisable to have thorough cleaning at least once a year. Hence, schools should higher professional cleaners to come do a complete cleaning of the carpets when the schools close for the holidays. Issue like effects of direct sunlight, tough stubborn stains, and the use of special cleaning solution play a huge influence on the appearance of the carpet, which is why professional cleaning as well as some bit of repairs is necessary.
The Benefits of Using Carpet Tiles
One of the highly recommended carpeting options for schools is carpet tiles. They are single square pieces of carpet that are laid individually onto the floor. Some are self-adhesive, other need glue applied to the floor underneath while others simply lay on the floor below.
They can be linked together to form a pattern or you can use a single colour; the options are limitless. School carpet tiles are simple to install, clean, and repair. Most tiles are easy to replace in case they are worn out, which is not the same case with standard carpets that must be completely replaced if a section of the carpet is extensively damaged. Carpet tiles also come in various designs, qualities, patterns, and colours. Manufactures can even do school logos or emblems on the tiles if requested by the school.
Finding School Carpets in NZ
Looking for a good and reputable carpet supplier can be a daunting task even for a school. While there are plenty of domestic carpet suppliers but there are not so many commercial carpet outlets. This makes it rather had to find a potential and reliable supplier. However, one that you can try which specialises in school carpet tiles in Auckland and the whole of New Zealand is Carlisle Carpeting.
Summary
Carpet tiles are easy to install, clean, maintain and even replace which makes them ideal for use in schools. They do more than just offer a covering for the floor. They add an aesthetic value to the appearance of the school while improving the traction on the feet of the pupils thus reducing the chances of slipping. They even improve the overall safety of the environment along the corridors, canteen, library, administration block, locker rooms, and classrooms. Bear these factors in mind when installing carpets in schools.